The Simpresso is the newest portable espresso maker in the market compatible with Nespresso Original capsules and reusable, eco-friendly Smart Capsules for homemade coffee grinds. It also produces a superb espresso with Peet's Coffee espresso capsules, which is what most of us in our office prefer.
The makers of the Simpresso have cleverly named the product. Simpresso stands for "Simple to Make Espresso" or "Simple Espresso". Enjoy espresso anytime and anywhere. A review from Best Quality Coffee (shown below) suggests the Simpresso is "Simple" and "Impressive" and deserves these descriptive adjectives. In our opinion, the Simpresso is the best portable espresso maker in the market. More information about the Simpresso, a comparison with other products and product demonstration videos are below.
Product Comparison – Portable Espresso Makers (Manual, Non-Battery Operated)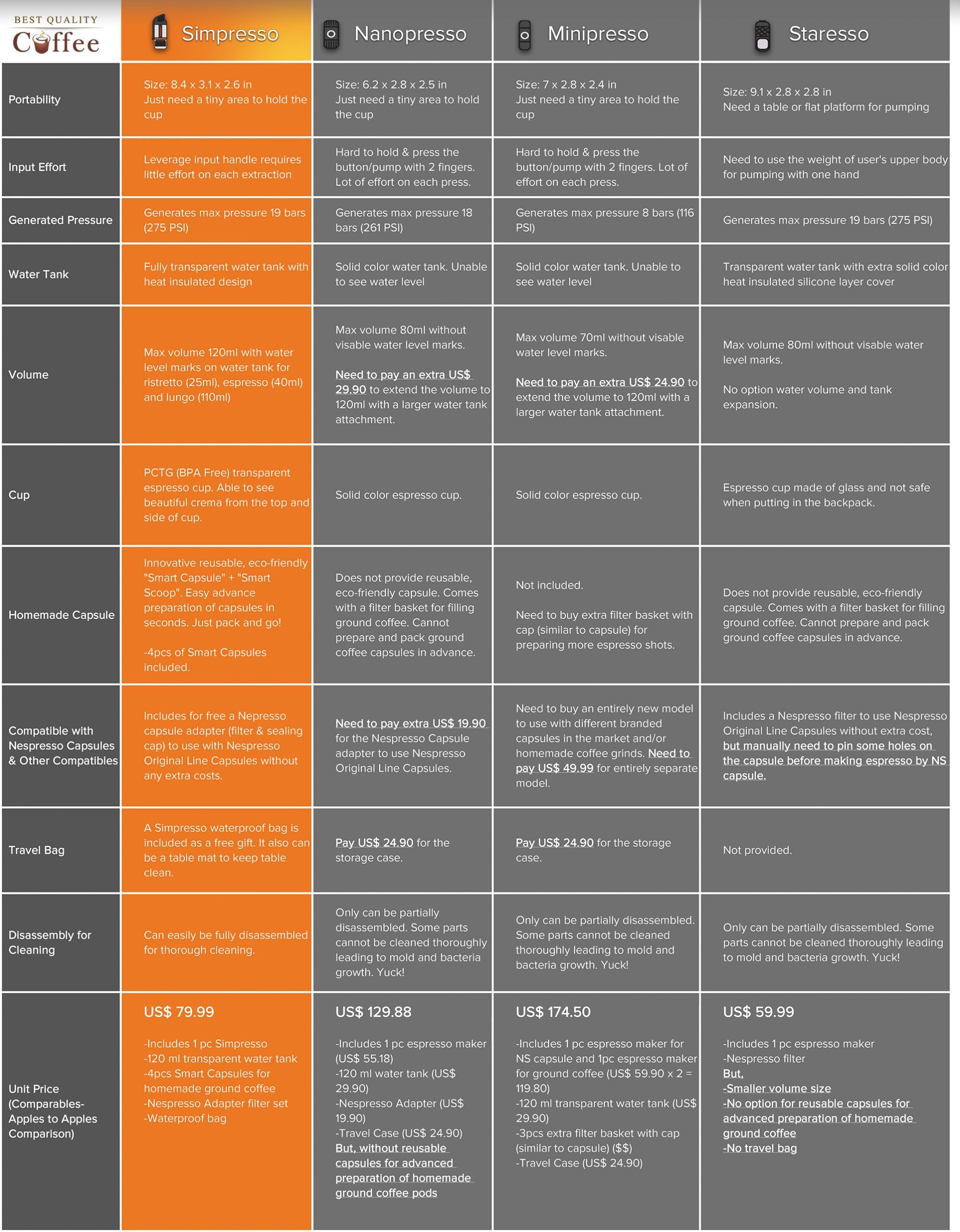 The Simpresso from Simposh makes this daydream a reality. Simposh's featherweight, compact, and versatile handheld espresso machine is like a coffee shop you can toss in your backpack. This tiny wonder weighs in at only 0.78 lbs. and measures a mere 8.46 x 3.15 x 2.56 in.